Words from the Founder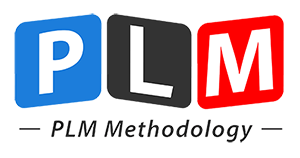 Belinda Wong, Founder of the PLM methodology, was born in Hong Kong. Having been raised, studied and worked in 5 different countries, she came to recognize the vast need for simple methods of picking up a new language and a new sound articulation that she decided to gather all her experience and the strategies she had used while acquiring 6 languages herself, to create a method that breaks down reading and writing into simple steps that can be easily followed by any child.
Belinda's keen enthusiasm for language development gave rise to the PLM method. Instant results combined with predictable progress in young learners aged 1.5 to 11 have allowed Phonics Land to be around for more than 14 years.
She believes that learning occurs more effectively with a powerful tool on hand. PLM teachers strive to reach out to as many children as possible by not only incorporating fun into learning, but making it the heart of education.
Miss Belinda has earned many credentials, licenses and certificates from different authoritative sources throughout her 19 years of teaching. She has received her TESOL, TBE and TEFL Dr Kane (Harvard University) She had traveled all over the world to teach phonics to over 6000 students prior returning to Hong Kong. After a few years of teaching, she realized that she would make an even greater impact through non-profit organizations concerning children in need — Hong Kong Christian Council, Red Cross Earthquake Prosthesis & Rehab and Needy Children Sponsorship Program. Aside from being an active member of these groups, she continuously donates part of Phonics Land's revenue to different charitable organizations.
"During the first few years, I had not forced the development of my center/ service. As a matter of fact, I had never thought about training other teachers throughout the first 5 years. Not until had I realize how effective the method was had I started recruiting teachers. The centre and the PLM method grew slowly and steadily, taking each step only when we could ensure our teaching quality.
---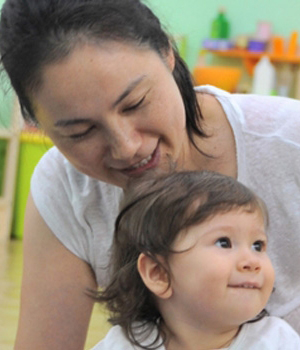 Over the past 18 years of teaching, I've had the great privilege to teach thousands of children and with each year, I feel like I learn as much from them as they are learning from us teachers. The development of Phonics Land and results of "this quality" cannot be accomplished without first-class teachers, a professional group of wholly-committed teachers going all out to help students. Only with their enthusiasm and dedication could Phonics Land become what it is today. I will continue to expect our students to keep pace with the easy-to-learn, yet highly effective curriculum using the PLM methodology.
To this day, we are exceedingly proud that our growth has predominantly been through word-of-mouth. We are a humble yet devoted team.
We would like to take this opportunity to express my deepest gratitude to our fellow teachers. With their support and dedication, PhonicsLand Learning centre and the PLM methodology have flourished and evolved into something much greater than I had initially planned. Our mission is to support, facilitate and help children learn by providing a high quality curriculum so that they can all achieve academic success!
I am truly thankful to those who have helped us realize our vision for education. We look forward to reaching many more milestones with each and every one of you.
Please do not hesitate to contact me if you need to know more about the PLM method and what it can do for your children or your school. My door is always open'' — Belinda Wong (founder of the PLM)
Phonics Land