Interview Course
---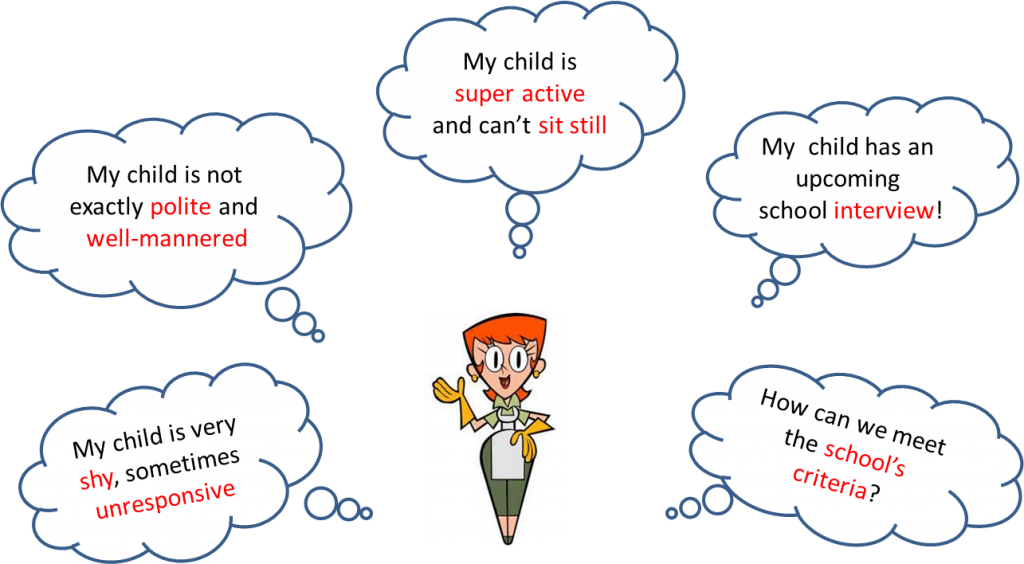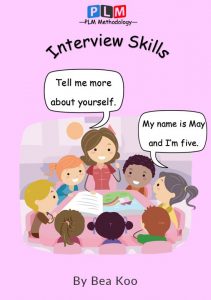 Is your child interview ready? Phonics Plus offers an interview preparation course designed to help your child present confidence, knowledge, proper behavior, and growth during their admission interview.
Our preparation courses mimic the style of interviews and assessments conducted at all local and international schools in Hong Kong to ensure that your child can adapt to the conditions and become more familiar with the upcoming assessment. We are aware of what is expected from your child during an interview and we know the skills needed for your child to succeed and obtain a spot!
While children may exhibit their knowledge and skills in the comfort of their homes and current preschools, the key to success is to assure they are willing to present their best behavior and potential for growth during the admission interviews.
Our Process
Interview preparation classes are presented in a group setting or on a one-to-one basis. Your child will build the necessary social and communication skills as they learn how to converse with peers and teachers.
Learning objectives
Build confidence in meeting unfamiliar people
Develop social and communication skills
Respond to typical interview questions
Exhibit potential growth
Strengthen cognitive abilities (colors, numbers, shapes, objects, counting and matching)
Fine motor skills exercise
Daily living knowledge
Understanding simple instructions
Interactive conversation
Proper behavioral training
Disciplinary training
Self-care training
Mental/ Intellectual Ability
Screening of aptitude, training (memory, coordination, concentration and EQ)
Logical and critical thinking training
Successful acceptance of past students include the following Kindergartens and Primary Schools
Paul's Kindergarten
Christchurch Kindergarten
St.Catherine's International Kindergarten
Victoria International Kindergarten
Braemar Hill Kindergarten
HKIS
CDNIS
C.I.S
F.I.S
S.I.S
I.S.F
Sheng Kung Hui Kindergarten
D,G.S
D.B.S
Interview Courses – Questions & Answers
Teachers will focus on various skills or concepts which are commonly tested during admission assessments at various local and international schools in Hong Kong. The interview practice lessons focus on communication and social skills, and helps students learn to introduce themselves and communicate their thoughts and ideas to others. All skills and concepts are age-appropriate as children are not expected to know more than they should by a certain age. Teachers will be observing and evaluating the children's responses, interaction and approach to the different activities and tasks, both as individual participants as well as in a group setting.
The goal is to focus on a different skill or concept in each class. Basic concepts covered include colours, numbers, alphabet & phonics, sizes, and shapes. Children spend the lesson interacting with other students, conversing with teachers, playing puzzles, completing age-appropriate worksheets, reading books and listening to songs and stories. Teachers will be evaluating continuously throughout the programme and if they feel that certain students require repetition to strengthen a weaker skill or concept, then those tasks may be reviewed before the programme is completed. Individual attention is given to children who do need extra support.
Many different activities and puzzles are arranged in the classroom. Children may be asked to choose an activity of their choice or teachers may ask them to focus on a specific task at hand. After a while, the teachers may ask children to shift their focus to another activity or work with a certain student to further evaluate their social and interaction skills.
Our teachers will complete an end-of-course report at the end of each programme which will provide all the details on your child's progress, strengths and weaknesses.
This depends on the individual child. Some children only require one programme to prepare as they are already quite proficient and confident; while other children who are on the shy side may need a few courses to build their confidence and familiarity of engaging in a new classroom with unknown teachers and children.
Interview Preparation Tips
DO
Focus on your child's communication and interaction skills and help your child to be relaxed in various situations.
Engage your child in activities similar to those that your child might encounter on the day.
Keep on reminding your child of the importance of good manners, and being polite to the teachers.
Encourage your child to greet new people and say goodbye.
Encourage your child to be friendly and cooperative with the teachers and other children during the assessment.
DON'T
Don't rehearse set replies to questions – this will make your child sound robotic. In addition, it will stress your child if the question wording is different to the style you've drilled.