Phonics Land – Our Teachers
Phonics Land – Our Teachers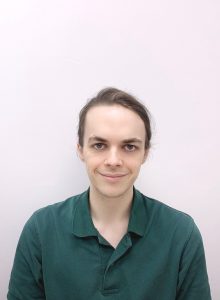 Teacher Albert
Hello, I am teacher Albert!

I am from the UK now living in Hong Kong to teach you English! I always had an interest in languages and believe learning a second language from a young age can open many doors in the future.

I believe students learn much more efficiently when the environment is fun, positive, and interactive. The enjoyable classrooms make each lesson more memorable and help students retain learning a new language better; this is achievable with the PLM method.
I look forward to meeting your child and helping them excel in their English language ability.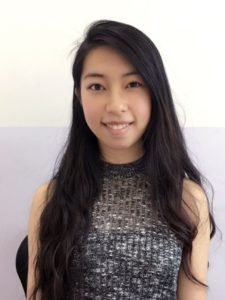 Teacher Amy Leung (Senior Teacher)
Hello, I'm teacher Amy!

Ever since I was a kid I've enjoyed exploring the English language and have been active in a variety of English productions and competitions. Along with over 10-year experience in English solo verse speaking, dramatic duologue & musical as both performer and trainer, I have also pursued my bachelor degree in English Language & Literatu

You can never learn too much. In this long learning journey, it's always better for one to have guidance and support, especially in the early stage. I was fortunate to have mine, and now instead of a taker, I'd like to be a giver in return. I truly believe that you can only make kids learn by heart when they are enjoying it, and that's why I always try to keep the young learners encouraged and motivated for their adventures in the unknown English world.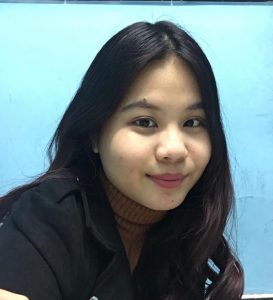 Teacher Anny (Senior Teacher)
Hello, I'm Teacher Anny.

I have always had the passion to teach. I believe that everyone is unique and seeking to understand them is a great experience.

As an enthusiastic teacher, I am dedicated to assist young minds to grow and achieve success. I see my role as a pillar of support for them at this crucial time to achieve their very best.

I look forward to working with your child.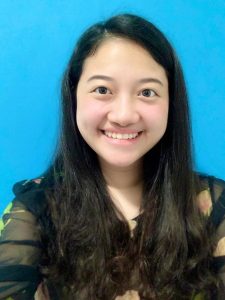 Teacher Borja (Senior Teacher)
Hello I am Teacher Borja!

I have taught several schools that vary with different ages and cultural backgrounds. Also, I make sure my lessons are held in an enjoyable and active environment of learning English for my students.

I would love the opportunity to bring my enthusiasm for education and dedication to young learners by using PLM method! See you soon!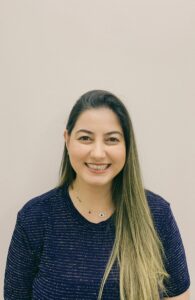 Teacher Burcu
Hello, I am teacher Burcu Oner.

I was born and raised in Turkey. I hold a master's degree in international business economics in Cambridge, UK and a 120-hour TEFL certification from Cambridge University, along with TKT Module 1 and TKT Module 2 certificates; TKT standing for Teaching Knowledge Test.

For more than seven years, I have worked as a senior English Teacher in various countries (England, Turkey, Greece, China) and zee (Online, International schools, one to one).

As an experienced senior English teacher with over seven years of teaching experience, I understand the challenges that individuals face when learning English as a second language. Throughout my career, I have had the opportunity to work with students from diverse backgrounds and with varying levels of proficiency.

I have gained a deep appreciation for the intricacies of the English language and the cultural complexities that can arise when learning it. I have also developed effective strategies to help students overcome these challenges and achieve their language learning goals.

Whether teaching beginners or advanced learners, I strive to create a supportive and engaging learning environment that fosters curiosity, critical thinking, and a love of language. I believe that everyone has the capacity to learn English, and I am committed to helping my students achieve their full potential.

With proper information transfer and motivation support, students can boost their self-confidence to the maximum. It is essential to support their learning processes in order to contribute to their academic success.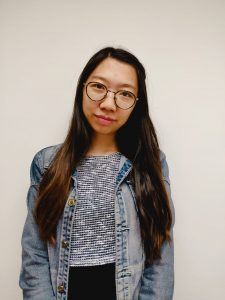 Teacher Chloe
Hi! I am teacher Chloe and this is my 5th year at PLM. I am a passionate English teacher who has been nurturing young minds aged 4-14 since graduating from university. Through my years of experience, I have learned that students thrive in dynamic and interactive learning environments where creativity and fun are at the forefront of the classroom experience. As such, my teaching philosophy revolves around creating an exciting and engaging learning experience that instills a lifelong love for learning in my students.

When I am not teaching, I enjoy cooking, reading, and exploring different parts of the world. These hobbies inform my teaching style and enable me to bring diverse perspectives and insights to the classroom. Overall, helping students grow both academically and personally is my ultimate aim, and I strive to create a classroom environment that fosters intellectual curiosity, empathy, and kindness.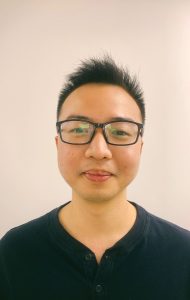 Teacher Chris
Hi, I am teacher Chris!

I graduated from the University of Toronto where I have obtained my bachelor's degree in communications, subsequently completing my Master of Laws degree in Hong Kong.

Through my studies, I have come to understand the importance of good teachers and the effects they could have on their students. With that in mind, I am dedicated to creating a memorable and enjoyable learning experience for my students.

Rest assured that your child will be in good hands at PLM, and I look forward to working with you and your child!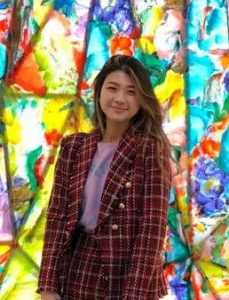 Teacher Claire
Hi, this is Teacher Claire!

I have loved stories since I started learning to read, and this interest has extended to my degree in English Literature and a Creative Writing!! I gained experience within a creative writing setting as a mentor, and learnt different ways to help others grow to shine bright!

I know young students have big ideas, so I would love to be included in their learning journey!! Using my knowledge, I aim to inspire imagination and wider learning within the young audience to express themselves through writing, and grow more confident in English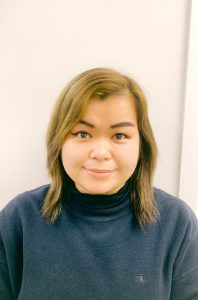 Teacher Danielle
Hi, this is Teacher Danielle!

I believe that education is a lifelong, continuous process that can open the way for amazing opportunities and deeply fulfilling experiences. I love sharing my passion for the English language. Let's create a fun and inspiring environment for young people in which they can explore their potential and learn about the world around them!
I hold a bachelor's degree in nursing science and TESOL certification. Also, I used to run family-friendly experiences showing children how to create and prepare party foods! I'm excited to meet young learners from many cultural backgrounds as we share our journeys and apply the PLM method.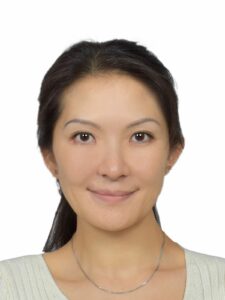 Teacher Freda
Hello, I am teacher Freda!

I am excited to introduce myself as an English teacher with a genuine passion for working with children. I have obtained a postgraduate degree from the University of the West of Scotland with an MBA degree which has provided me with a strong foundation in communication, leadership, and problem-solving. Furthermore, my love for children and eagerness to help them learn and grow has led me to pursue a career in teaching. With my skills and genuine interest in working with children, I am confident that I can provide engaging and effective English instruction for children of all ages.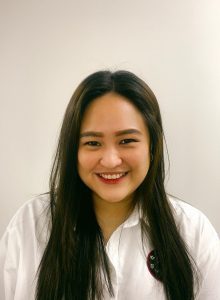 Teacher Jan
Hello, I am Teacher Jan!

I have a degree Major in Mass Communication and I look forward to helping your child succeed in the classroom and beyond while discovering their true potential.

I can't wait to work alongside your child to help them become fluent readers and confident speakers and spellers!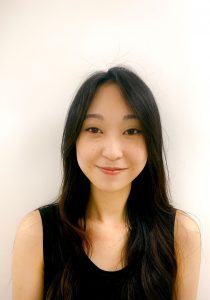 Teacher Janis
Hello everyone I am Teacher Janis!

I am a graduate from polytechnic university. I have always loved children and have a passion in teaching!

Learning English has always been fun to me but it could be hard for people who learn it the ineffective way. Therefore I do believe there are different teaching methods to different individuals.

I am very honoured to be one of the teachers here to cater different learning needs and deliver knowledge to younger generations and excited as well to meet you all!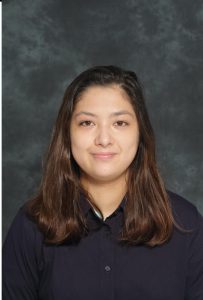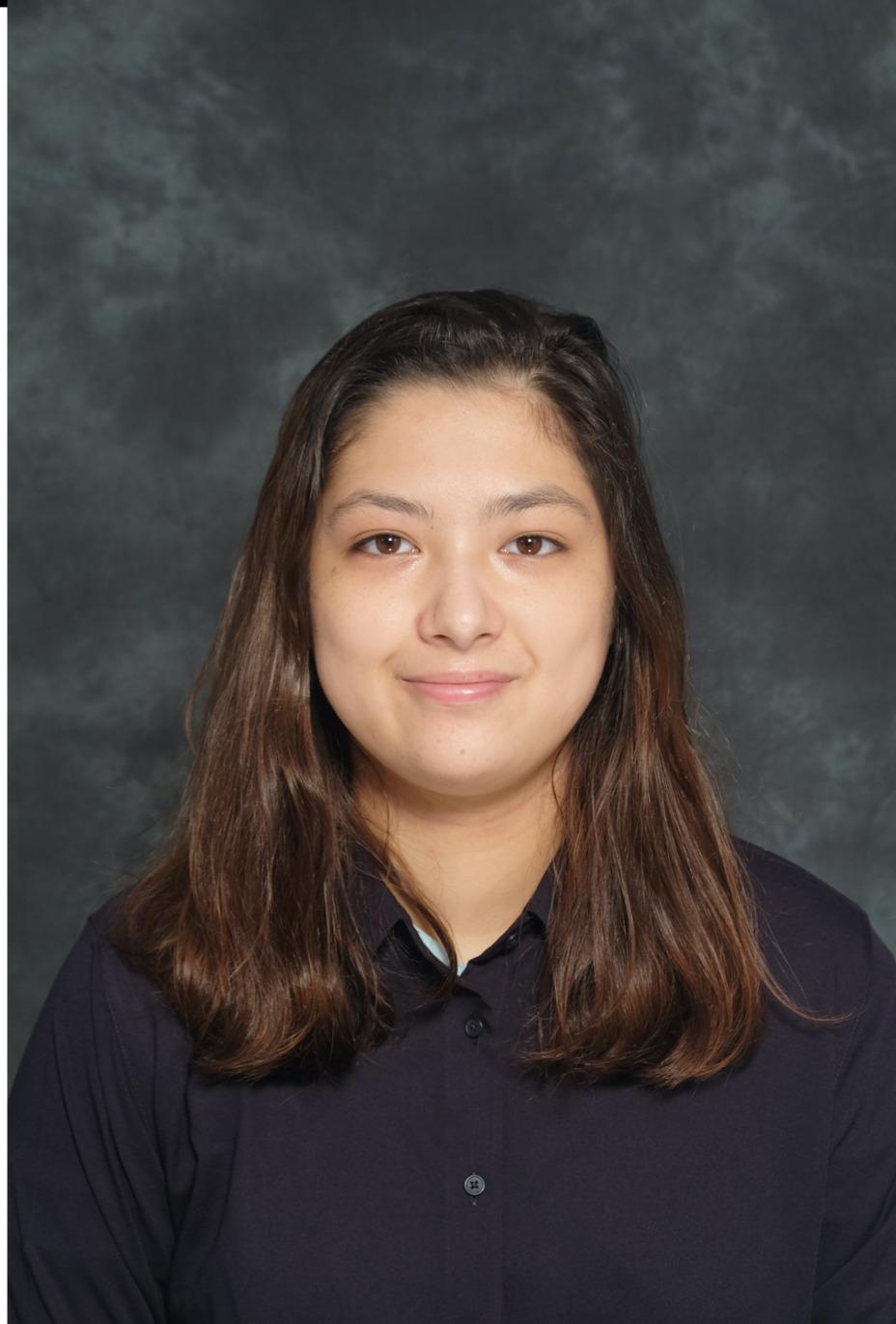 Teacher Jessie
Hello, I'm teacher Jessie!

I have a bachelor's degree in Psychology, with a keen interest on the development of children. I am also a Native English teacher, with a few years of experience in teaching kids from the age of 2-16.

My classroom will always be a warm, enjoyable and accepting environment where any child can learn and blossom.

I look forward to meeting your children and helping them learn to the best of their abilities!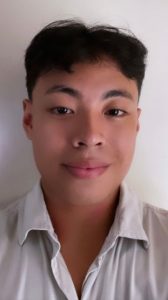 Teacher Kim
Hello! I am Teacher Kim

I look forward to getting to know your child and help them explore their inner abilities. I am fully dedicated in my duty as a teacher and I strive to make every lesson fun and exciting. I can't wait to help your child achieve their utmost potential in reading and writing using the PLM Method.

As an individual, I enjoy playing sports and going for nice hikes.
I look forward to meeting your kids and to share the journey with you!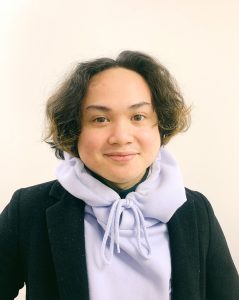 Teacher Lance
Hi, I'm teacher Lance!

Growing up, I was inspired by one of my teachers to pass knowledge the fun way with hands-on learning rather than the rote method that our children are currently immersed in at schools. This spark of inspiration made me want to become a teacher so I followed this dream and landed at the University of Hong Kong where I studied English Language and Education, with a major in Linguistics.

Through the years, I've adapted a fun teaching style that heavily focuses on the child's progression and enjoyment, as I believe we learn more when we are enjoying ourselves while taking in new information.

At PLM, I want to continue my journey of becoming the next inspirational teacher with a fun learning environment through hands on learning. With the PLM method, I look forward to achieving brand new heights while igniting a passion for learning and English!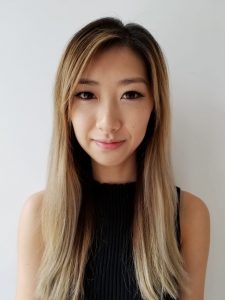 Teacher Laura (Senior Teacher)
Hello, I am teacher Laura.

It's nice to meet you! I am a Native English speaker from the UK. As a child, I have loved learning English as I had a teacher who inspired me with energy that made learning fun and engaging. It enabled me to develop a desire to learn the language well and aspire to inject that kind of enthusiasm into my own work. Having taught for several years, I have come to believe that it is vital that a teacher helps pique an interest in learning, particularly leading children's curiosity towards English as early as possible.

I look forward to taking part and help kick-start them in the process. Furthermore, along with having a creative background, I endeavour to keep things as fun as possible using the PLM method!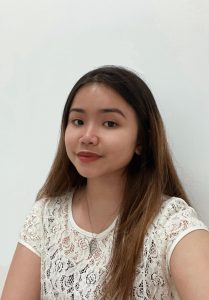 Teacher Louise (Senior Teacher)
Hello, I am Teacher Louise!

I have been an English teacher since I graduated from university and have gained passion in teaching and helping shape kids into their greatest potential. It also gives me a sense of joy and fulfilment to have the privilege to share knowledge to my students.

From the course of my teaching experience, I make sure my students gain an exciting and enjoyable learning journey with my enthusiastic and motivating approach. I believe children are all uniquely creative and with sufficient encouragement and support, learning the English Language can effortlessly be achievable.

Besides teaching, I consider myself as an outdoor person that has a big heart for travelling and trying new things. I'm looking forward to teaching and learning with you soon!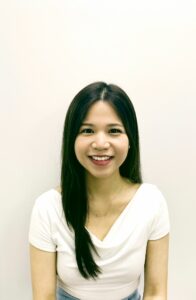 Teacher Lorrie
Hello, I am Teacher Lorrie!

I have completed a Bachelor's Honours degree in Canada and am a certified TESOL teacher. My experience includes teaching ESL learners at both primary and tertiary levels, as well as teaching in an international school in Hong Kong.

I strive to create an engaging classroom environment where students actively enjoy learning and are motivated to read. Through the PLM method, students will leave my class equipped with fundamental skills to maximise their English competence and develop confidence.

I'm looking forward to welcoming your child into the PLM family!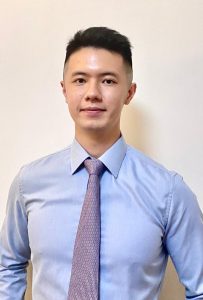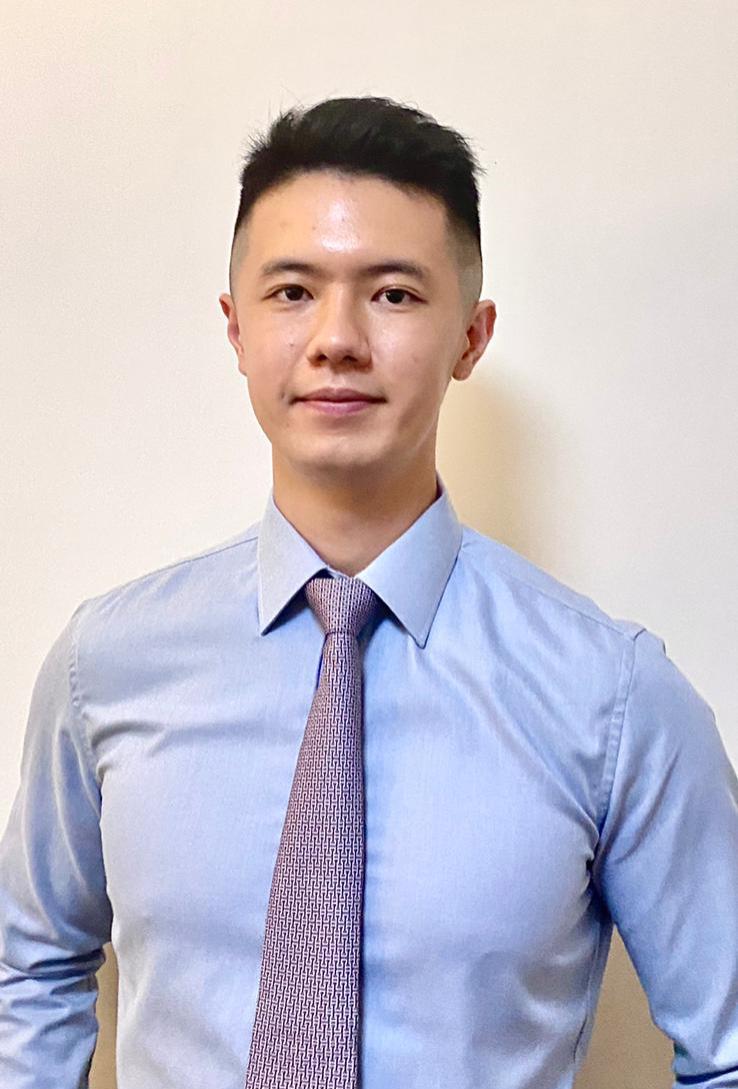 Teacher Marcus (Senior Teacher)
Hello! I am Teacher Marcus.

I graduated from the University of Western Australia.

During my undergrad studies. I believe that every child is good at something. I also believe that it is important for children to enjoy learning. My goal is to help children with developing their self-confidence and building a solid foundation that is essential for their academic journey.

I'm looking forward to working with your child! Welcome to the PLM family!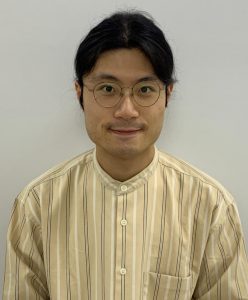 Teacher Marion
Hello, I'm Mr Marion.

I was brought up in Australia and I've enjoyed the years I have been teaching. Seeing my students learn and grow gives me one of the biggest sense of satisfaction.

Children aren't just adorable, they are awesome. I believe they are the coolest human being on earth. I look forward to meeting you.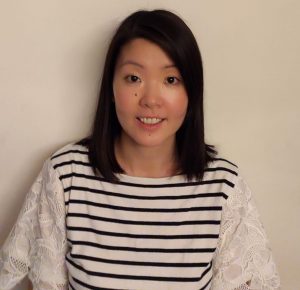 Teacher Mary (Senior Teacher)
Hello! I am Teacher Mary.

Hello everyone, I'm teacher Mary. I'm a Native English speaker and certified TESOL teacher. I'm an energetic and friendly teacher who was raised and educated in Australia. I believe children's learning and development depends greatly on the teacher whom they interact with. As a teacher seeing student's improvement and helping them to achieve their goals brings great satisfaction.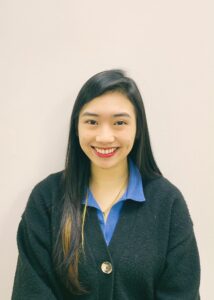 Teacher Mary
Greetings everyone! This is Teacher Mary.

I'm a dedicated educator with a Bachelor's degree in Psychology and a TEFL certification. Through my years of teaching experience, I have come to realize the importance of providing a high-quality early childhood education that fosters growth and development. My teaching approach is centered around creating a nurturing and enjoyable learning environment where students can learn and thrive at their own pace. I am passionate about helping my students discover their love for learning through the PLM Method and look forward to getting to know each and every one of them. See you!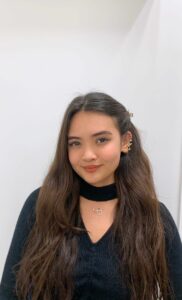 Teacher Melody
Hello, everyone! My name is Teacher Mel.

I am a firm believer in embracing love and passion as the driving forces behind everything I do. From a young age, I have found immense pleasure in educating our youth, imparting strong values, and helping them reach their full potential. I always strive to make a positive impact on the lives of every student I teach.

As a Canadian-born Filipino, I enjoy exploring my cultural heritage in my free time, as well as indulging in hobbies such as baking, music, learning new skills, and staying active.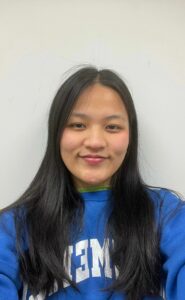 Teacher Monika
Greetings! I am Teacher Monika.

As a TEFL and Early Childhood Education graduate, I have honed my skills and passion for teaching young children. I find great satisfaction in helping them discover new knowledge and skills while following their learning journey.

In order to ensure an effective learning experience, I firmly believe that a fun and interactive environment is essential. As such, I strive to create a joyful and engaging atmosphere for my students, where they can enjoy themselves while learning effectively. I am thrilled to introduce the PLM methodology to your child, and I look forward to meeting them soon.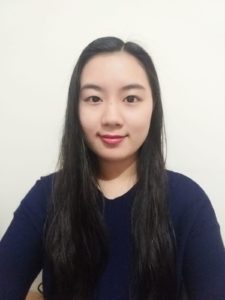 Teacher Nicole (Senior Teacher)
Hello, I am Teacher Nicole.

I hold an Honors Degree in Secondary Education majoring in English. I believe in equality. Everyone is entitled to receiving the best possible education regardless of their background, age and color.

I look forward to meeting your children and working with them.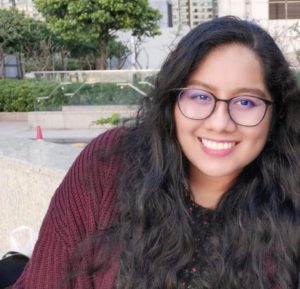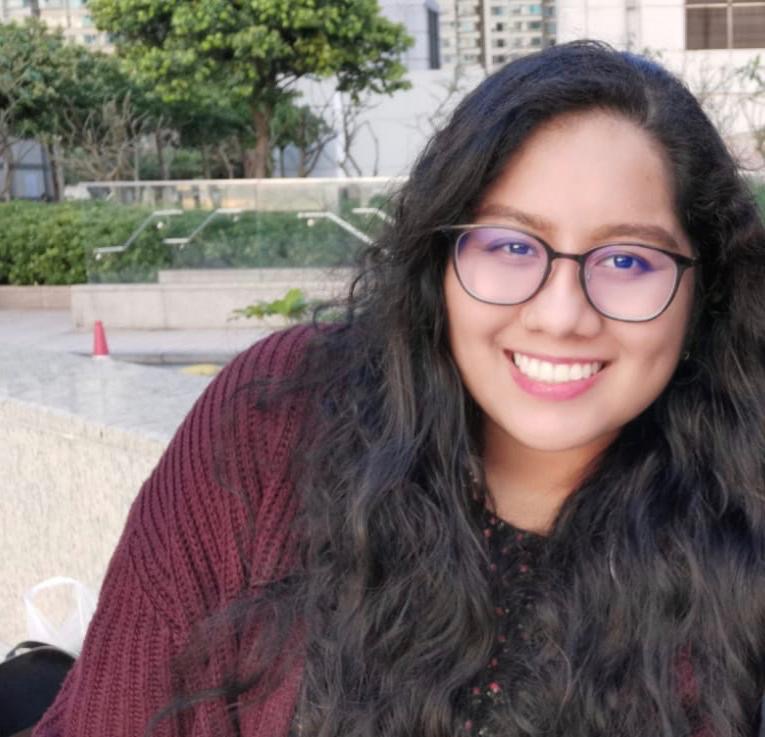 Teacher Opama (Head Teacher)
Greetings! I am Teacher Opama.

Teaching has always held a special place in my heart, as I derive a great sense of fulfillment in witnessing my students' growth and development into outstanding individuals. In my years of teaching, I have been privileged to instruct a multitude of children, always striving to create a warm and enjoyable environment that facilitates daily learning.

I eagerly anticipate meeting your children and introducing them to the highly effective PLM methodology, which stands to benefit their academic development greatly.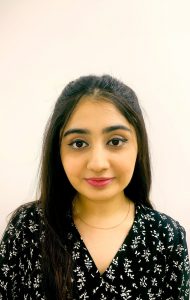 Teacher Sami
Greetings, everyone! My name is Teacher Sami.

For years, I have been dedicated to effectively teaching English to young children. As an educator, I am always passionate, persistent, and patient when conveying my lessons.

In my classroom, I firmly believe that motivation is a key factor when it comes to fostering students' learning abilities. As such, I strive to impart my students with crucial skills and encouragement that will benefit them throughout their educational journey.

I am delighted to have the opportunity to meet each and every one of you .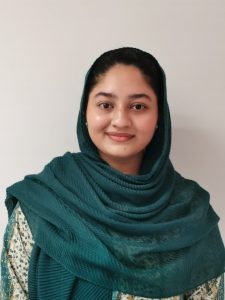 Teacher Sania
Greetings! I am Teacher Sania.

I hold a Bachelor's degree in English, where I focused my studies on the art of language acquisition and communication. Passionate about language-learning and its perpetuation, my ultimate goal is to inspire my students' interest in picking up a new tongue. In my class, I strive to create a fun, friendly, and welcoming atmosphere that promotes a love of language.

I firmly believe in the importance of a strong linguistic foundation when learning a new language. Through utilizing the highly effective PLM teaching methodology, I am excited to assist your child in advancing their English language skills. I eagerly anticipate aiding in the growth of your children into remarkable, proficient, and self-assured individuals.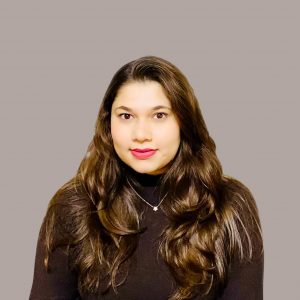 Teacher Urooj
Hello, I am Teacher Urooj!

I have graduated with a degree in Education and specialize in Early Childhood Education. I enjoy teaching children from ages 0 to 8, but I also have experience with older children. For me, the best part about teaching children is addressing their curious minds with reasonable explanations in a fun way.

I am excited to incorporate my teaching philosophy, which focuses on making learning enjoyable yet effective, with the PLM method. I hope to make a positive impact on the education and character of every child I teach.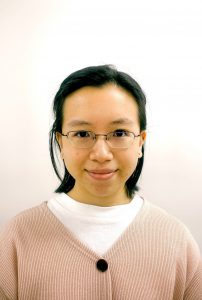 Teacher Vanessa
Hi! My name is Vanessa.

I hold a degree in English and have been working with kids from ages 6 to 18. I love learning languages myself and I look forward to show your child how fun learning a new language can be!

It is my belief that children learn best when they are engaged and active in class and I will make sure I provide this learning environment for them. I can't wait to share the PLM methodology with your child!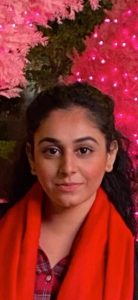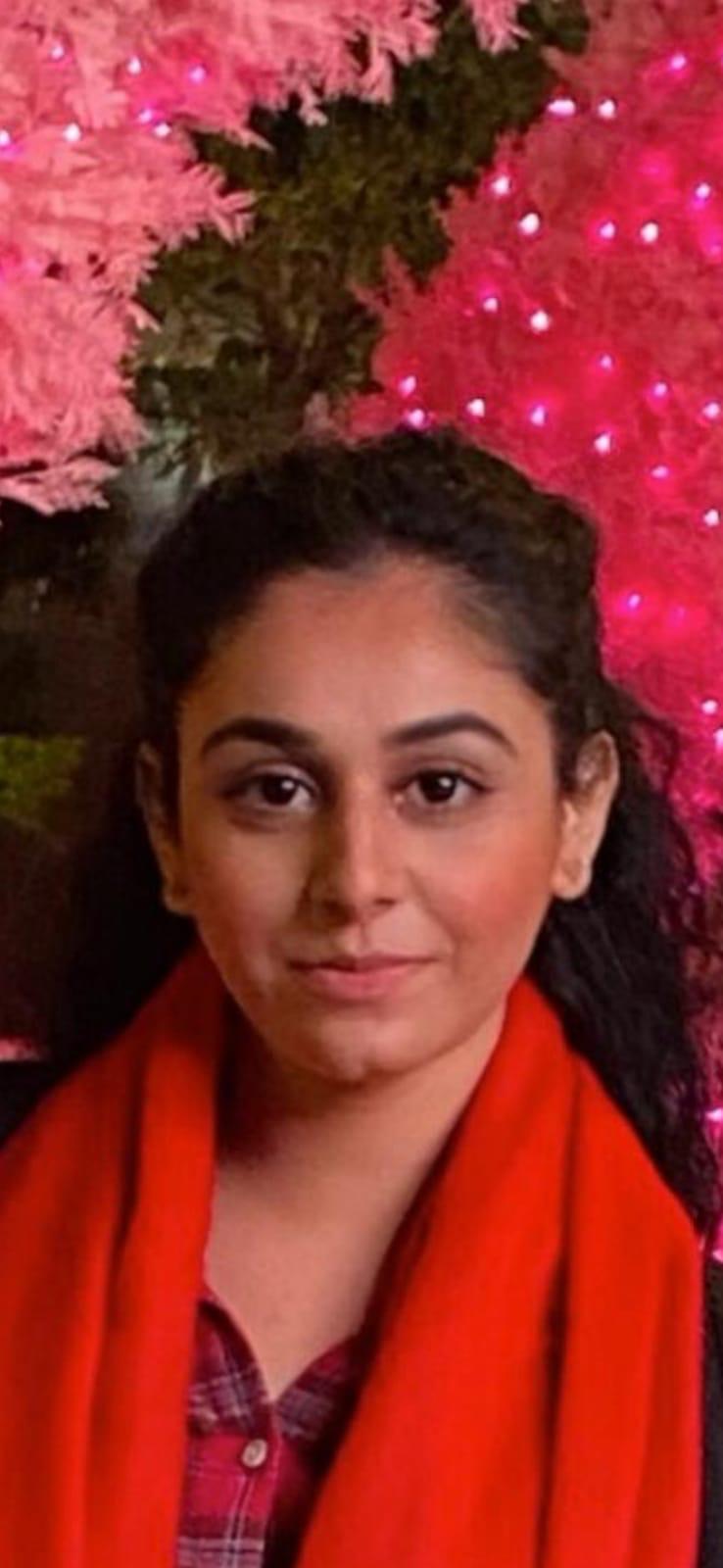 Teacher Zahra
Hello! I'm Teacher Zahra.

I have been working with young kids aged 2 to 16 since graduating from university. I believe children learn best when they have fun. I have always loved being around young children.

As a teacher, I love seeing my students improve. I strive to continue to help them achieve the best in their reading and writing skills with the help of the PLM method!